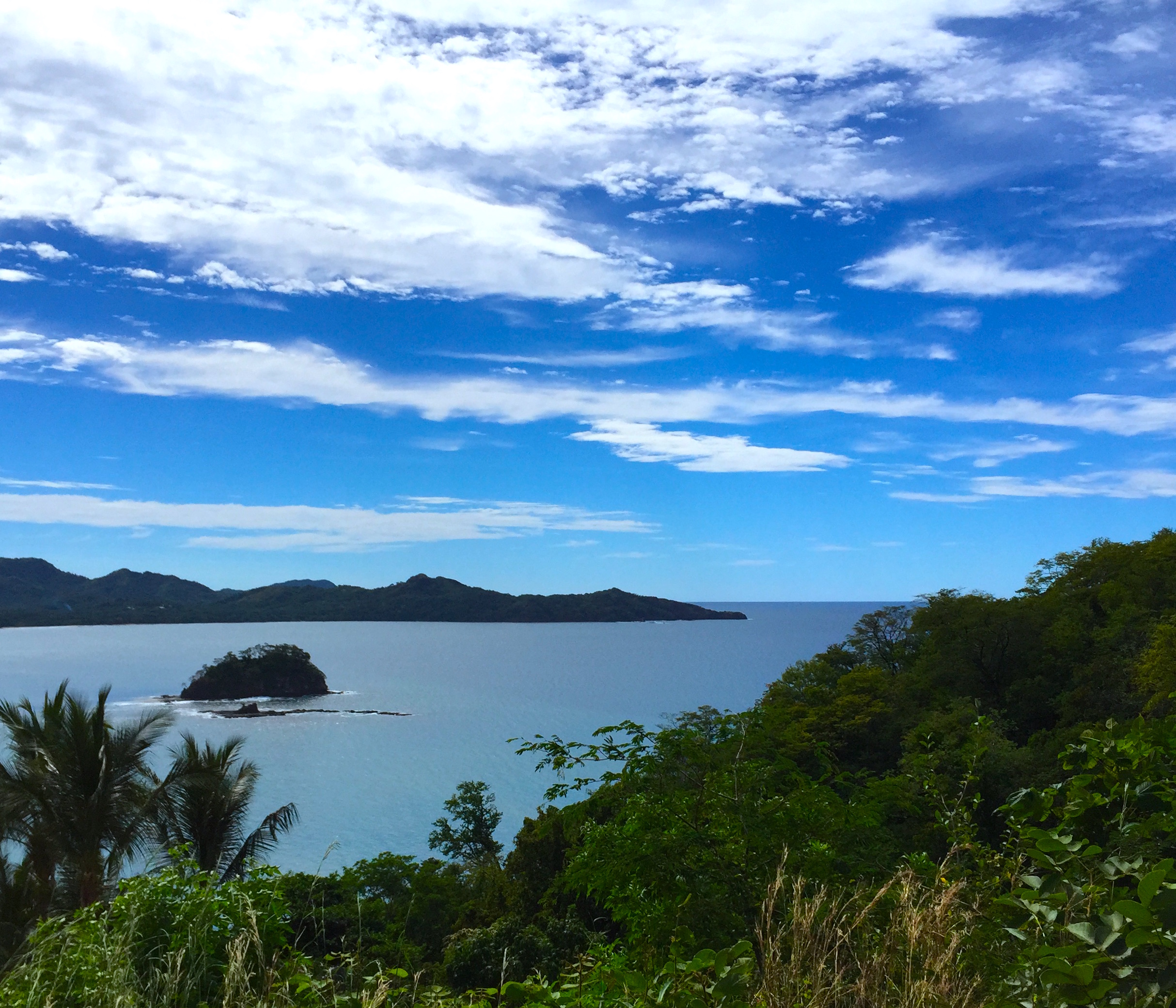 the participants have been selected for the 2018 development lab in costa rica!
Jessica M. Thompson and Ben Cory Jones receive a free retreat in Costa Rica, where they will develop TV series concepts with the Big Vision Team.
Submissions are not currently open. Please subscribe to our newsletter to stay updated about open submissions for all of our programs.
Jessica M. Thompson is an Emmy-nominated Australian writer, director, producer and editor who currently resides in Los Angeles. Thompson made her feature writing and directorial debut with "The Light of the Moon", which had its world premiere at the South by Southwest (SXSW) film festival in March 2017, where it won the coveted Audience Award for Best Narrative Feature Film. "The Light of the Moon", starring Stephanie Beatriz (Brooklyn Nine-Nine, Short Term 12), Michael Stahl-David (Narcos, Cloverfield) and Conrad Ricamora (How to Get Away With Murder), had a limited theatrical release in November-December 2017 and enjoyed sold-out screens in both New York and Los Angeles and currently heralds a 97% Rotten Tomatoes score.
Andrew Barker from Variety called the film "harrowingly effective" and "sensitive without ever being sanctimonious, brutally frank without ever lapsing into exploitation"; Leslie Felperin from The Hollywood Reporter stated that "Thompson clearly has a knack with actors, coaxing sharp, believable performances from all involved", and Joey Magidson from Hollywood News said it is "the timeliest movie of the year."
Thompson then went on to apprentice direct on the second season of Hulu's hit series, "The Handmaid's Tale". She observed and collaborated with the directors, producers, and showrunner, Bruce Miller, throughout the prep, production, and post-production of two episodes of the show, filmed on location in Toronto, Canada.
Thompson studied writing and acting at three major drama academies while growing up in Australia before studying film at the University of Technology, Sydney. In 2010, Thompson founded Stedfast Productions, a collective of visual storytellers. She edited Cheryl Furjanic's award-winning documentary, "Back on Board: Greg Louganis", which premiered on HBO in August 2015. Thompson has also worked as an editor and production manager with Academy Award-nominated filmmakers, Liz Garbus, Edet Belzberg, and Sandy McLeod, and has written and directed several award-winning, festival-favorite short films, including "Hike", "Percepio", and "Across the Pond".
After graduating cum laude and Phi Beta Kappa from Morehouse College, with a degree in English Literature and a minor in Finance, Ben Cory Jones worked on Wall Street as a Speech Writer and Communications Executive for a major investment bank. During the 2007-08 Mortgage Crisis, his job evolved and he became responsible for "writing superfluous fluff" to downplay his company's involvement in the collapse of the world's financial markets. That company shall remain nameless, but there was an HBO movie about it. After that therapy-inducing experience, Ben walked away from corporate America and discovered his passion for screenwriting and producing. Since then, with over a decade of experience in the business, Ben has become one of the most talented young writer/producers in Hollywood.
In 2013, he was selected to participate in the prestigious ABC Television Writing Program and was a Staff Writer on the ABC Family drama series, CHASING LIFE. Ben was also a writer on the Amazon drama series HAND OF GOD, executive produced by Marc Forster (MONSTER'S BALL). Both a comedy and drama writer, Ben produced a pilot presentation for an original comedy series, BROS, about three African American brothers, two straight and one gay, each trying to find love in modern-day LA, but screwing everything up along the way, which is now in development at a major network.
Currently, Ben is a writer and producer on the acclaimed HBO comedy series,INSECURE, since its first season, starring Issa Rae. Ben was also a writer on the groundbreaking drama series, UNDERGROUND, on WGN America.
Ben also produced a feature film, STEP SISTERS, along with his producing partner, Lena Waithe, starring Megalyn Echikunwoke and Naturi Naughton, which is now streaming worldwide on Netflix. Ben also created and wrote a drama series, CANDY, about a young, African American female mayor, set in his hometown of Memphis, which is currently in development.
Ellie Foumbi is an actor/writer/director born in Cameroon. Her award-winning short film, Zenith, was a semifinalist of the 44th Student Academy Awards. It won several prizes, including the IFP Audience Award, Best Student Director and Best Short Script at the Rhode Island International Screenplay Competition. Her films have screened at several international film festivals, including BOGO Shorts, Champs-Élysées Film Festival and others. One of her feature film projects was selected for the IFP No Borders International Co-Production Market. Her producing credits include the Student BAFTA Award Winner and Gold Student Academy Award-Winning short film, Nocturne in Black. Also a recent IFP Marcie Bloom Fellow, Ellie holds an MFA from Columbia University's School of the Arts in directing.
Lauren Augarten is a writer, director and producer. Her recent writing credits include RSVP, a short film that screened at the Atlantic Film Festival in Canada, and won Best Comedy Short at the Queens World Film. Lauren recently produced The Disgustings, a short film that was an official selection of Outfest, Newfest and Frameline. Lauren created the web series Same Same based on her experiences as a newly out lesbian in Brooklyn, NY, the pilot of which won the LGBT Category award at the LA New Media Film Festival, and was official selection at Newfest. It has been featured in the Huffington Post, Washington Post and GLAAD. She wrote her first play Define You at fifteen. It was published by Australia's largest performing arts publisher, Currency Press.